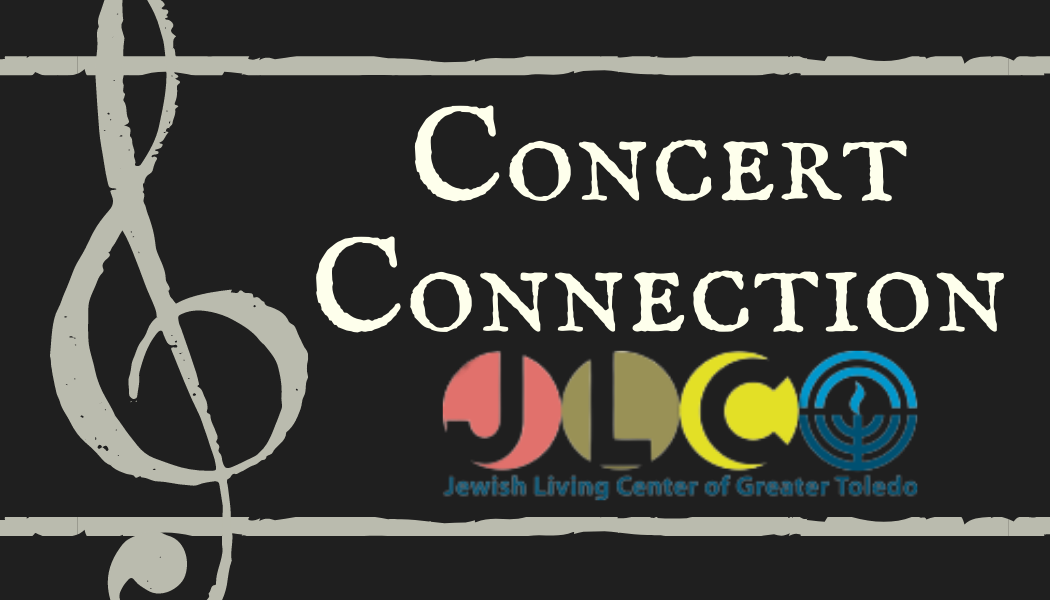 Concert Connections
This series is a unique glimpse into the lives of New York actors who are sharing their gift of song and entertainment with us.  They come from near and far with amazing stories that make each one of them a star unto themselves. So, come along with us for the journey into the spotlight for just a little song, a little jazz, a little fun and a lot of enjoyment! 
Registration is requested for each individual event by emailing registration@jewishtoledo.org for a unique zoom link at least one week before the event.
Register by Monday, Feb. 8 for a One Time Only Theatre Snack Bag
---
Tuesday, Feb. 16 at 1:00 p.m.
Rachel Gubow – Songs That Make Me Smile, a musical celebration
Songs That Make Me Smile is a musical celebration of the "Golden Age" of Broadway and joyful Jewish favorites. Gubow's concert will feature music from Rodgers & Hammerstein, Harnick & Bock, the Gershwins, Debbie Friedman and more! Get ready to tap your toes and sway in your seat with tunes that make you feel good.
Rachel Gubow is a New York City based performer, director, and educator originally hailing from Huntington Woods, Michigan. She's performed across the U.S. with some favorite credits including Little Women (Meg), Crazy For You (Irene), and The Who's Tommy (Mrs. Walker). Passionate about using theater as a tool for social change, Rachel has worked with such organizations as New York City Center, Girls Leadership, ArtsConnection, and All Stars Project to provide theater education and performance opportunities to young people in underdeveloped communities. She proudly holds a B.A. in Political Science from the University of Michigan and an M.A. in Educational Theater from New York University. Rachel's mission is to use performing arts to cultivate community so we all may feel seen, valued, and loved.